How to order on yepsneaker ?
Step 1
Click "≡" in the upper left corner. If you have already registered or account on our website, you can directly click "Sign in" to log in. If you have not registered an account on our website, you can click "Create Account" to register.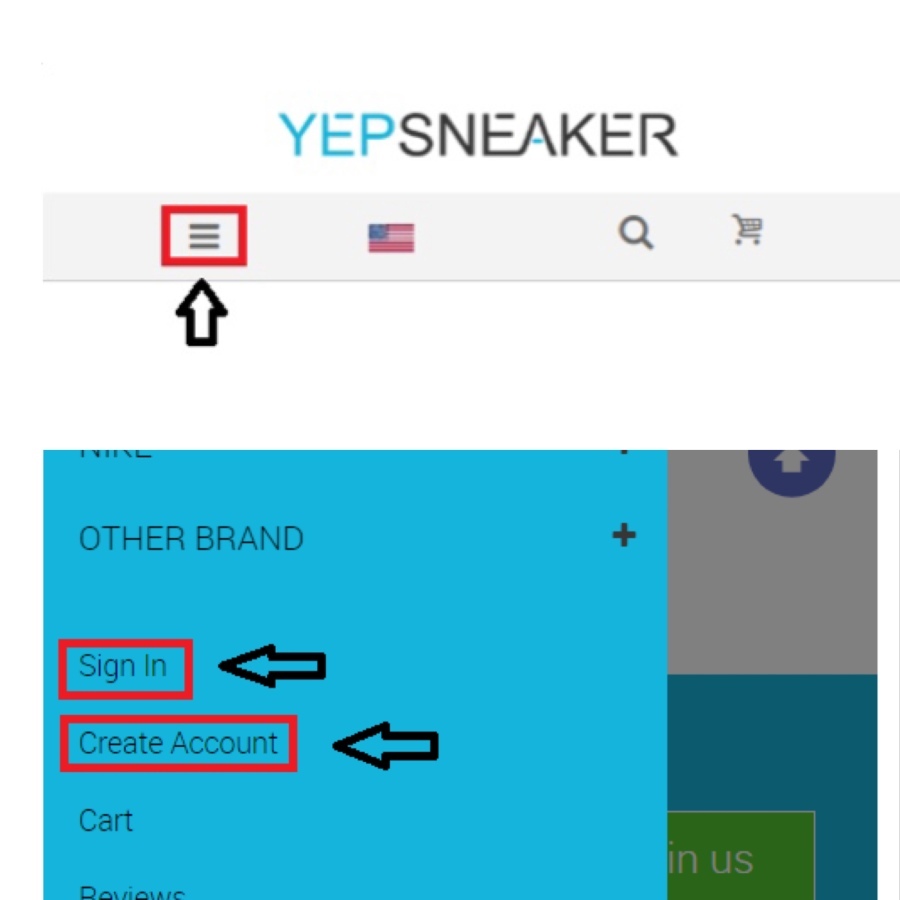 Step 2
Enter the required information and click "Create". If you have an account, you can log in directly.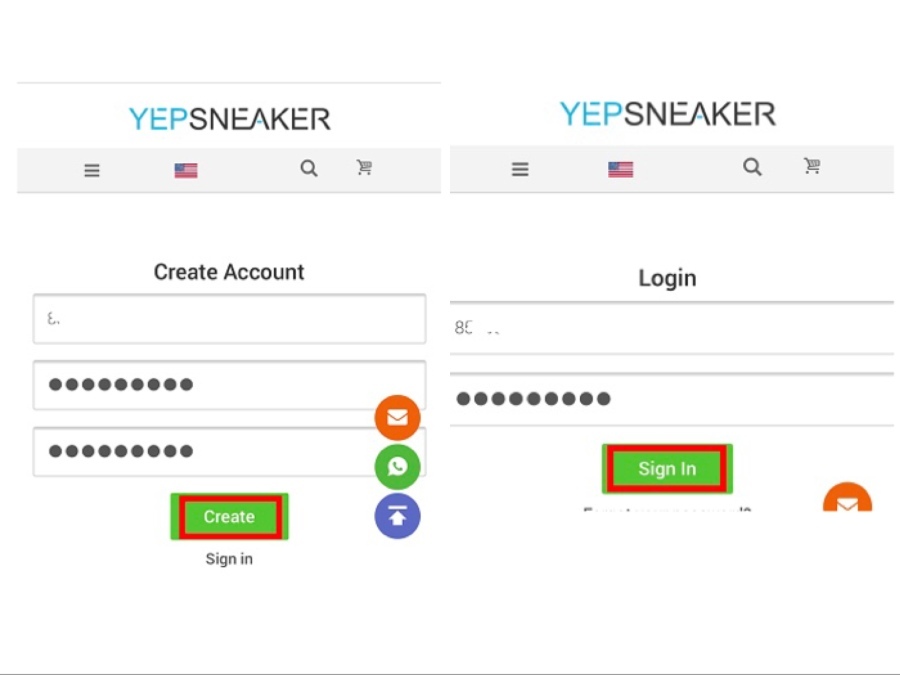 Step 3
Click on the shoes you want to buy, and select the size and quantity you want on the product page. Then click "Buy Now".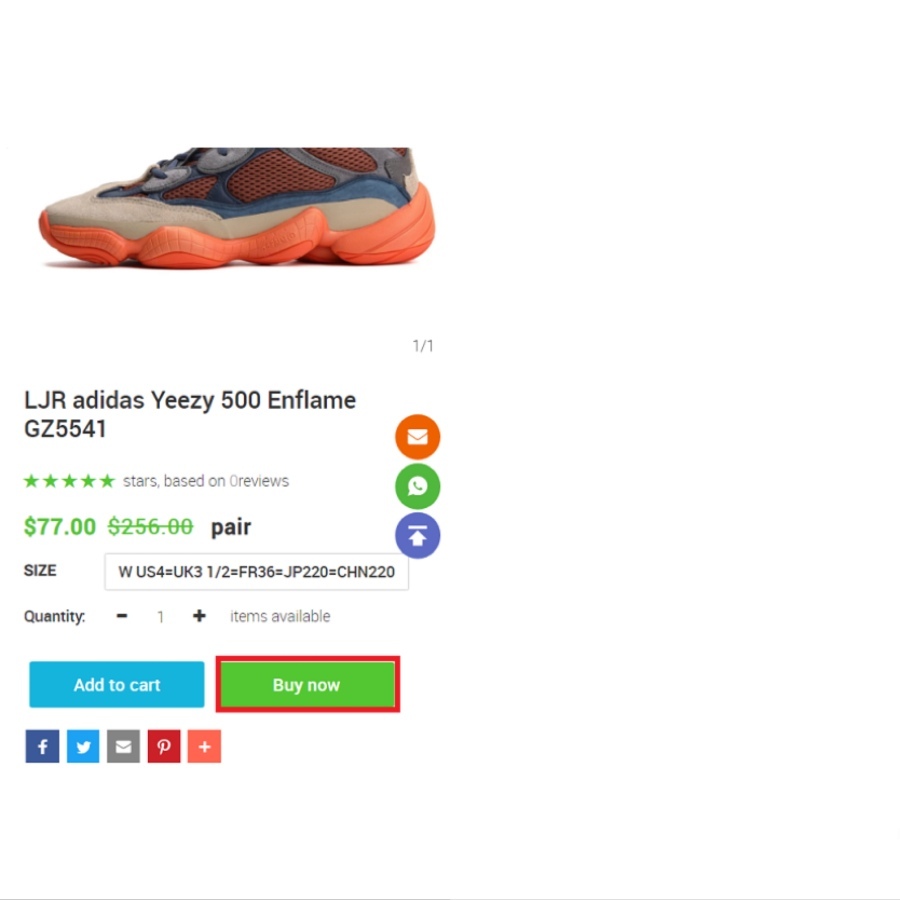 Step 4
Fill in the address of your information. You can ask our customer service whether there are coupons through WhatsApp or email. After filling in the information, you can proceed to the next step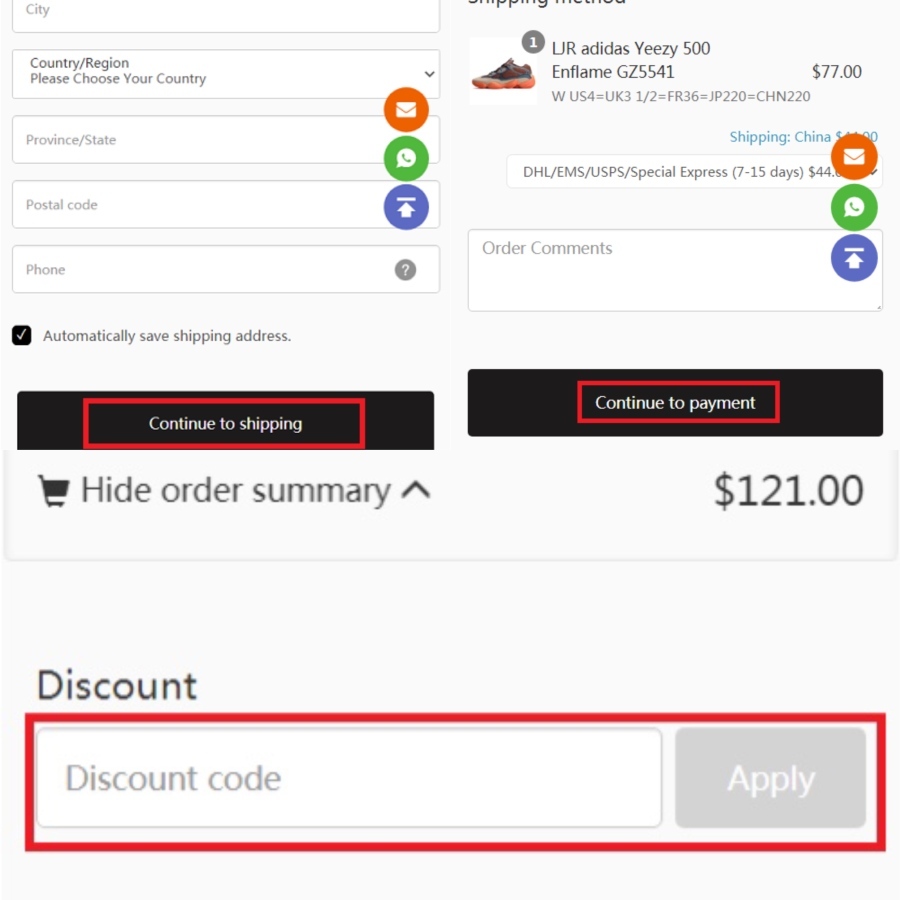 Step 5
Please pay according to the details. Contact our customer service staff, please send us your PayPal email, and we will send you a PayPal payment statement. After checking with our customer service staff after payment, we will ship the goods within 3-4 working days, and then click "Complete order" to jump to our WhatsApp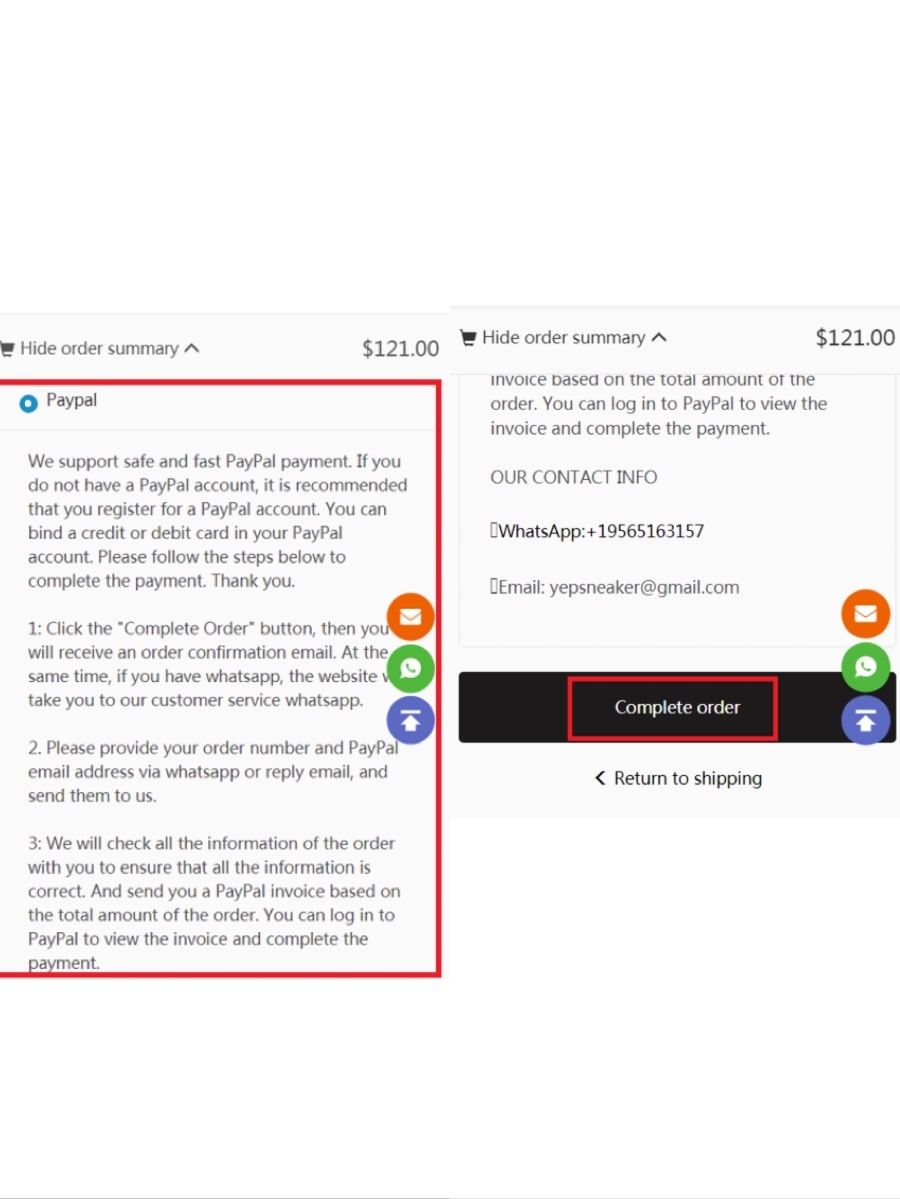 Your cart is currently empty.